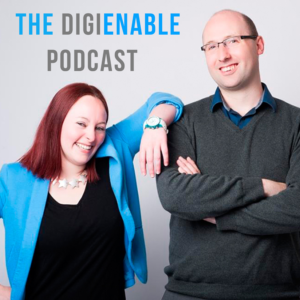 In this episode we talk about AI – the pros and cons of who decides whats "real", top tips on making the most of TikTok, Google Multisearch and top blue light filters for your devices!
Show Notes:
1. OpenAI's new image generator sparks both excitement and fear
OpenAi's been upgraded! The new tool also introduces two extra capabilities: reinterperations of existing images and an editing feature called inpainting.
https://thenextweb.com/news/openai-dalle-2-text-to-image-generator-shows-ai-could-transform-design
2. Google says it classifies AI-generated content as 'spam'
All the publishers and editors out there thinking of replacing their journalists with AI might want to pump their brakes. Everybody's boss, the Google algorithm, classifies AI-generated content as spam.
https://thenextweb.com/news/google-says-it-classifies-ai-generated-content-as-spam
3. Gen Z calling for more honesty on social media, experts say
Generation Z, people aged from 18 to 25, has been credited with the rise in popularity of ethical companies and now is thought to be responsible for changing how brands, specifically in the cosmetics world, approach their online presence.
https://www.bbc.co.uk/news/uk-england-somerset-60022871?at_medium=RSS&at_campaign=KARANGA
Top tips round up
Social Media: TikTok Top Tips
Data from 2021 compares the keywords for America vs China's TikTok searches. America uses TikTok To search for leisure and personal growth content – gaming, finance and self-care topics, while China focusses on educational learning including History, Psychology and other language learning.
Our top tips for optimising your TikTok videos to get into those algorithms are here – https://digienable.co.uk/tiktoktips
https://dailyinfographic.com/top-tiktok-trends
SEO: Google Multisearch: A New Way To Search With Text & Images
Google multisearch is a new way to search the web using text and images in the same query via Lenses – long gone are the "advanced search" options in desktop mode!
https://www.searchenginejournal.com/google-multisearch/444987/
Productivity: Our Productivity email updates! 3 times a week each time a useful, tip, link or prompt to get your thinking more about your productivity, and how you can with a little support increase your time, energy and focus!
https://lizhardwick.co.uk/subscribe/
Favourite podcast/audio book/ book of the moment
Book – How to be a badass
https://april-online-bookclub-you-are-badass.eventbrite.com/
Favourite app of the moment
Blue Light Filters
Android – Nightowl – https://play.google.com/store/apps/details?id=com.evezzon.nightowl&hl=en_GB&gl=US
iOS and Mac computers – in-built "Night Shift" https://www.jivome.com/articles/the-best-apps-to-reduce-blue-light-exposure
Windows computers – CareUEyes – https://care-eyes.com/
Join our Facebook Group here…