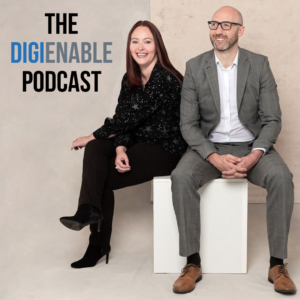 In this episode we talk about the back-to-school vibes, planning your flights for Christmas, the latest news in the AI sphere and the latest on Threads, Pillar content for websites and ZenForInbox to reorganise your inboxes.
Show Notes:
1. Summers gone… let's look to Christmas?
The best time to book your flights for Christmas is around 71 days before your departure, per Google. That's a big change from 2022 when Google said the best time to book Christmas flights was 22 days before departure – https://www.businessinsider.com/google-flights-cheapest-time-to-book-comparison-tool-christmas-2023-8?r=US&IR=T
2. AI is still in the news daily!
Chat GPT4 usages drops in June – https://www.similarweb.com/blog/insights/ai-news/chatgpt-traffic-drops/ – it errors increase, priority goes to paid-for users, and people get bored of it "being dumb" https://www.searchenginejournal.com/is-chatgpt-getting-dumber-usage-drops-as-users-complain/491659/#close https://www.semrush.com/blog/gpt-4/
Because Chat GPT for Enterpise is out with privacy coverage – https://www.techradar.com/pro/software-services/chatgpt-for-your-business-is-here-and-could-change-everything
However, Mercedes are going to add ChatGPT to their cars – https://edition.cnn.com/2023/06/15/business/mercedes-benz-chatgpt/index.html
And finally (for now) a friend couldn't belive Microsoft were going to start charging $30 per user per month, to access their AI features "Microsoft 365 CoPilot"! Here's the story! https://fortune.com/2023/07/18/microsoft-office-365-copilot-openai-30-dollars-per-month/ The pricing represents a 53% to 83% increase in the average monthly cost for business-grade versions of Microsoft 365, which is used by hundreds of millions of workers.
3. Peloton now targeting B2B with it's corporate wellness programmes
Saturated B2C fitness at home market dries up post-covid, Peloton have to diversify
https://www.prnewswire.com/news-releases/peloton-announces-peloton-for-business-offering-full-service-well-being-solutions-for-b2b-clients-301903029.html
Top tips round up…
Social Media: Threads
The fastest growing social media platform with 30 million sign-ups in it's first 16 hours
https://www.cnbc.com/2023/07/06/how-to-use-metas-threads-app-and-whats-missing.html
Get joining (via Instagram) and check out the web platform live a few weeks ago https://www.engadget.com/the-web-version-of-threads-is-finally-here-174909701.html https://www.threads.net/login
SEO: Pillar Pages for New Location/Service targets
Easier to understand site hierarchy for users, easy to crawl for search engine spiders!
https://www.searchenginejournal.com/create-local-folders-pages-for-seo/485702/
Productivity: Back to school… back to work… overflowing emails?
Then our ZenForInbox strategy is the answer, sign up for our 4 week course right now to sort out the overwhelm of your inbox now, and create a new process to illuminate future stress!
https://www.productivityclub.co.uk/zenforinbox-module
Favourite podcast/book/app/site of the moment
Built to Sell Radio – https://builttosell.com/podcast/