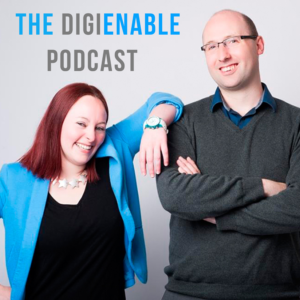 In this episode we talk about the tech and security implications of working in hybrid mode, top productivity books to start our 2022 well and why the Metaverse isn't just for the big guys!
Show Notes:
Darren mentioned the Hard75 at the start of the podcast, info here – https://andyfrisella.com/pages/75hard-info
1. Cyber Essentials Overhauled for New Hybrid Working Era
The UK government has launched a significant set of new requirements for organizations looking to comply with its Cyber Essentials scheme to bring it up to date with the way people live and work today. There's a new shared responsibility model to ensure organizations can better understand and fulfill their obligations to secure cloud services and infrastructure across SaaS, IaaS and PaaS.
https://www.infosecurity-magazine.com/news/cyber-essentials-overhauled-hybrid/
2. Why Private Companies and Entrepreneurs Will Dominate the MetaverseVirtual reality and the metaverse won't be all about Big Tech.
A "metaverse landgrab" is already afoot. "blockchain "will allow metaverse participants to build and use decentralized technology, rather than rely on Big Tech players alone." This will mean ample opportunities for startups and creatives within this wild new digital world."
https://www.inc.com/kevin-j-ryan/metaverse-companies-facebook-microsoft-linkedin-big-ideas.html
3. Meta Announces Planned Integration of WhatsApp into its Workplace Platform
Meta's looking to help businesses maintain connection with staff, many of whom are now working remote, by adding a new WhatsApp integration into its Workplace platform, which will enable companies to share posts from Workplace over WhatsApp.
https://www.socialmediatoday.com/news/meta-announces-planned-integration-of-whatsapp-into-its-workplace-platform/617480/
Top tips round up
Social Media: Twitter tests "flock" options
New trusted friends list of upto 150 followers
https://www.socialmediatoday.com/news/twitters-experimenting-with-a-new-flocks-option-for-more-enclosed-tweet/617538/
SEO: Google Maps Testing Pins With Review Snippets
Google is testing a new a new video carousel titled "found in video." If Google can detect that your answer is found in a video it has indexed, Google may show you a set of videos in a carousel with the answers.
https://www.seroundtable.com/google-maps-pins-showing-review-snippets-32770.html
Productivity: 8 out of 10 employees want to stay working from home
And 8 in 10 employees feel that they would be happier if they were able to work remotely after the pandemic. As COVID-19 persists as a safety concern, people may feel safer working from home, especially as they also get to experience location freedom amongst other benefits.
https://resources.owllabs.com/blog/hybrid-remote-work-statistics-for-2022
Pomodoro Co-working – 17th Feb 2022
https://feb2022-virtual-coworking.eventbrite.com/
Join our Facebook Group here…
https://www.facebook.com/groups/141240473328582
Favourite podcast/audio book/ book of the moment
Book – Miracle Morning by Hal Elrod and Organised mind for book club by Daniel Levitin
https://feb-bookclub-organized-mind.eventbrite.com/
Favourite app of the moment
Wordle – https://www.powerlanguage.co.uk/wordle/
Created by Josh Wardle for his wife https://tech.slashdot.org/story/22/01/04/1412258/wordle-is-a-love-story it's been a trending hit on TwitterHe's @powerlanguish
https://www.digitaltrends.com/news/wordle-twitter-bot-zapped/
Twitter kills of spoil-sport sharing the answers!