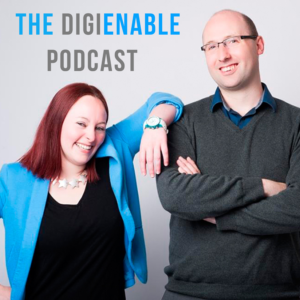 In this episode we reflect on festive fun, and look ahead for top tips for using social media and SEO this year! We also chat about how to keep your focus and reduce your inboxes for good, Love Island and ChatGPT.
Show Notes:
1. New Love Island Rules
Revamped duty of care measures strictly ask contestants' social media accounts to be inactive during their time in the villa.
https://www.capitalfm.com/news/love-island-new-social-media-rules/
2. Hamlin's collapse spurs new wave of vaccine misinformation
Even before Hamlin was carried off the field in Cincinnati, posts amassing thousands of shares and millions of views began circulating online claiming without evidence that complications from Covid-19 vaccines caused his health emergency.
https://www.nbcnews.com/tech/misinformation/hamlins-collapse-spurs-new-wave-vaccine-misinformation-rcna64394
3. Twitter Gold Verification Badges
The new golden verification badge will replace the "official" designation on business accounts. The yellow or gold verification badge, which has already been rolled out, is used to authenticate official, corporate, or media Twitter accounts. (Twitter Blue still $8/11 per month includes blue verification check)
https://www.clacified.com/tech/16/twitter-gold-grey-blue-verification-badges
Top tips round up…
Social Media: TikTok users now have access to in-app movie and TV pages powered by IMDb
https://techcrunch.com/2023/01/05/tiktok-in-app-movie-and-tv-pages-powered-by-imdb/
SEO: Microsoft Bing With ChatGPT Reportedly Launching In March
Microsoft plans to update its Bing search engine with artificial intelligence from OpenAI's ChatGPT chatbot to improve search results. The new feature is expected to launch by the end of March and is intended to give Microsoft a competitive edge over Google.
https://www.searchenginejournal.com/microsoft-bing-with-chatcpt-reportedly-launching-in-march/475609/
Productivity: Set good inbox intentions for 2023
Zen for Inbox 4 week course
https://elearning.digienable.co.uk/zenforinbox-module
Favourite podcast/audio book/ book of the moment
Indistractable by Nir Eyal
Book club 6th March 2023, join our Facebook group for more info https://www.facebook.com/groups/141240473328582
Favourite app of the moment
Help Me Focus
https://play.google.com/store/apps/details?id=com.apps.dsimpletools.helpmefocus&hl=en_GB&gl=US&pli=1
An iOS alternative at https://apps.apple.com/us/app/focus-time-management/id975017240
Come continue our chat in our free Facebook group too…