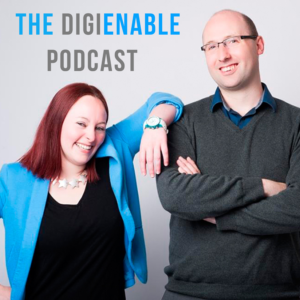 In this episode we talk about social media – top tips and good news stories, productivity tips to reduce those hours spent organising meetings and how BOLD is now a key tool in SEO.
Show Notes:
1. Chrome 96
Your Chrome browser will use more of your system's RAM, but for a good cause: The back and forward buttons will get even faster. There are many more changes behind the scenes, too. – Is that good though?
Good new dev tools for coders, dark mode for different websites and png pasting metadata is back.
https://www.howtogeek.com/768637/whats-new-in-chrome-96/
2. Top Strategy for 2022 – UGC
How to use UGC well – ask permission, run a promo, attribute!
https://www.socialmediaexaminer.com/boost-your-social-content-with-this-user-generated-content-strategy/
3. Good news from social media! (extra one!)
Viral TikTok hand gesture signaling domestic violence leads to rescue of missing teen
https://mashable.com/article/tiktok-hand-gesture-missing-teen
Top tips round up
Social Media: New Instagram Links in Stories for ALL
In the past, the feature was available for those users with 10k followers or verified accounts.
Stories offer businesses a unique opportunity to capture the direct attention of audiences and potential customers, drive traffic and increase sales.
Add a poll or sticker next to the link for further engagement.
https://www.socialinsider.io/blog/how-to-add-link-to-instagram-stories/
SEO: Google Search "Found In Video" Carousel Results
Google is testing a new a new video carousel titled "found in video." If Google can detect that your answer is found in a video it has indexed, Google may show you a set of videos in a carousel with the answers.
https://www.seroundtable.com/google-search-found-in-video-section-32424.html
SEO: And BOLD is now a thing!
Now being tracked as an seo signal!
https://www.seroundtable.com/google-bold-seo-32418.html
Productivity: The "2 Question" Rule to Cut 10 Hours of Meetings Every Week. My Productivity Has Doubled – blog from inc
Will I have anything to contribute?
Will I have anything to gain that I can't gather via meeting notes or recording?
https://www.inc.com/jeff-steen/i-used-2-question-rule-to-cut-10-hours-of-meetings-every-week-my-productivity-has-doubled.html
Favourite podcast/audio book/ book of the moment
Book – The Long Game: How to Be a Long-Term Thinker in a Short-Term World by Dorie Clark
Book Club – January 2022 – https://online-bookclub-long-game.eventbrite.com/
Favourite app of the moment
Calendly https://calendly.com/
Calendly is your hub for scheduling meetings professionally and efficiently, eliminating the hassle of back-and-forth emails so you can get back to work.