Last month saw the Bolton Whites hotel fill with a huge number of ladies and guests for the 2019 She Inspires Awards 2019. A range of awards up for grabs including Women in Business, Women in Education and Women in Non-Profit, as well as seeing a "He for She" award for guys who are positive allies for Women in the world, and the previously named Women in IT, now Women in Technology award.
Liz received a Highly Commended She Inspires Women in Technology award for her work, not only here at DigiEnable, but for all the international speaking she does, along with spending most of her time away from work, helping charities and non-profits to shine.
Liz attended the evening and shared a table with a host of winners from the networking group, Unique Ladies, which she is a regular member of in Chorley.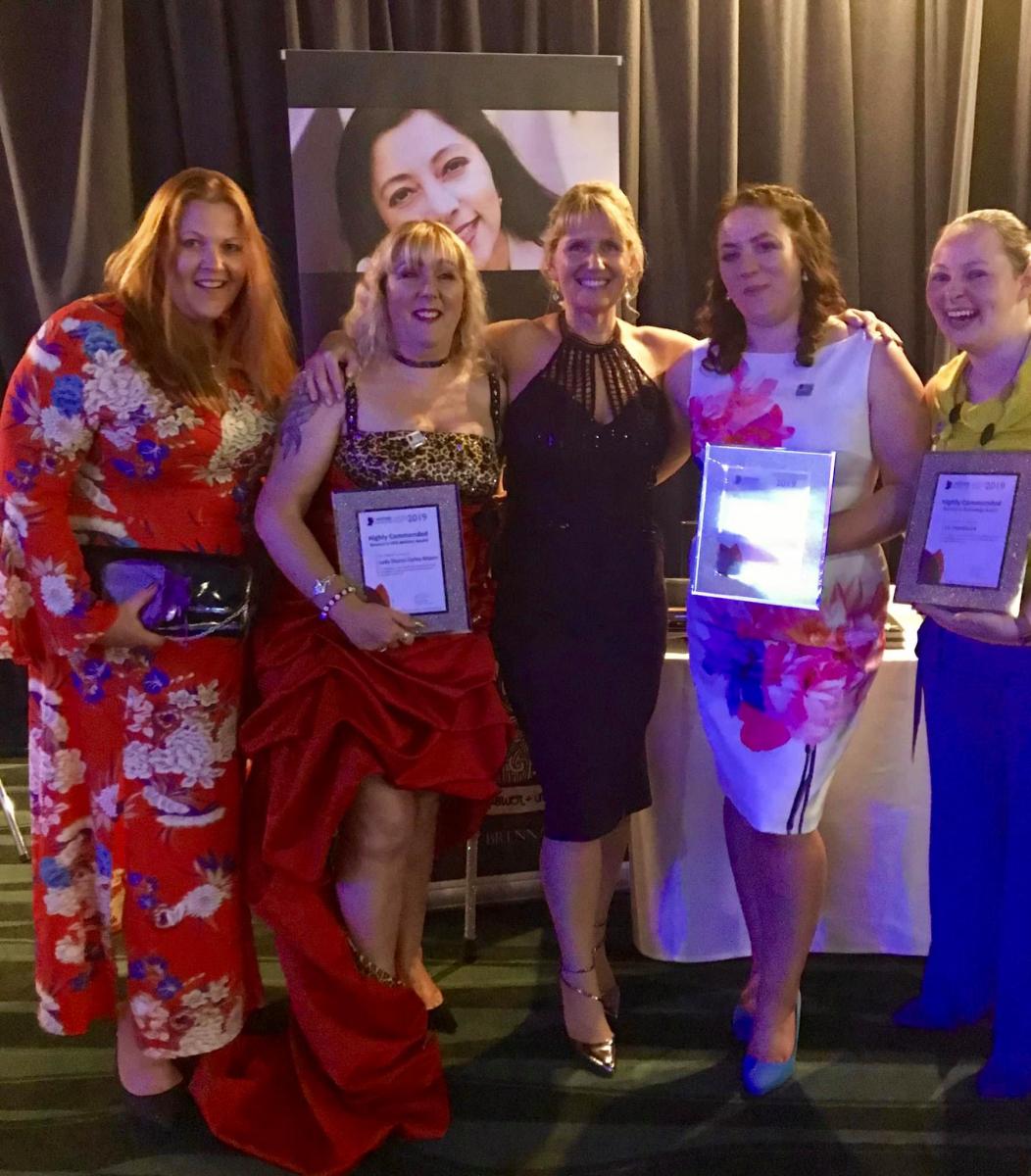 "After winning last year's TechWomen100 award, it was great to be acknowledged for the work we do closer to home, in my local county. There were so many inspiring women who were up for awards, the name really does do it justice!"
Liz was presented her award by Annabel Tiffin (BBC NW Presenter) and Nilendra Raja (Scan Computers Director) alongside Patricia from Tech Mcr.
Projects Liz has been working on recently include tracking Gender Bias in Advertising globally, and supporting the increase of visible women in tech speakers at conferences and panel discussions. Liz will be speaking about Women in STEM (Science, Technology, Engineering and Maths) and hosting a panel for global women in Kuala Lumpur next month, so keep an eye on the DigiEnable social feeds to keep up-to-date with the latest from there!
At DigiEnable we really do love supporting diversity and run bespoke training for under-represented individuals to try to increase business and inclusion – if you'd like to find out more about how we could help you and your teams, simply contact us.